What is therapeutic horsemanship?
Therapeutic horsemanship uses the pleasures and skills of horseback riding and horse knowledge to build developmental, emotional, social, and physical skills for each individual rider.
Under the direction of a PATH International certified instructor, supported by trained volunteers, each rider progressively acquires riding skills and measurable improvements in life skills. Through weekly sessions, we help riders walk, talk, connect, focus, behave, learn, and have FUN!
Not all work needs to be on the back of the horse. This is why I refer to our program as Therapeutic Horsemanship and not strictly Therapeutic Riding. So many lessons can be learned on the ground with the direct input and response from the horse. Helping a horse overcome an obstacle can do wonders for the confidence and leadership of a child.
Are your instructors specially trained?
Laura Gorcester has been certified through the Professional Association of Therapeutic Horsemanship International as a registered riding instructor. This includes hands on teaching with a certified mentor, a workshop with industry leading trainers and a certification test. You can learn more at www.pathintl.org.
What is your minimum and maximum age?
Because of the emotional and physical development of children we do not work with anyone under the age of four. Our primary focus are youth age 4-18, however we may occasionally make exceptions.
Do you offer Hippotherapy?
At this time we do not offer Hippotherapy. If you are interested in Hippotherapy please contact Little Bit Therapeutic Riding Center in Redmond, WA. Interested in learning more about the differences between Hippotherapy and Therapeutic riding? Check out my blog. 
What should riders wear?
Riders should wear long pants and closed toe shoes or preferably, boots with heels. Empowering Strides supplies riding helmets, which must be worn at all times around the horses. Riders are welcome to purchase their own helmet and bring it with them each week for lessons. Children with long hair should tie their hair back and out of their face.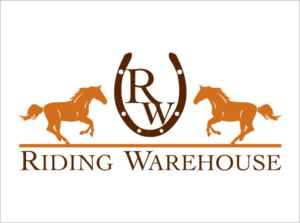 Have Questions Or Ready To Schedule A Lesson?