Therapeutic Riding
At Empowering Strides we teach in a careful and supportive way. A trained volunteer works beside each rider throughout their lesson while a certified instructor leads all classes. We set individual goals for each rider and patiently work on skills such as communication, teamwork and fitness. And, yes, one of our goals is "just pure fun." Every rider learns some measure of riding and horse skills, and some riders become quite accomplished.
 A Typical Lesson
Lessons are one hour long and consist of a rider, a few volunteers and an instructor. Each lesson will begin with time for each rider to groom their horse and learn more about how to care for these animals. About thirty minutes of each lesson will be devoted to our riding portion. During riding your child will work on valuable horsemanship skills like mounting and dismounting their horse properly, steering, trotting and halting through the use of obstacles and games. Our work goes beyond riding though. Each student will work on their communication skills, teamwork, self-evaluation, fitness, spatial awareness and much more.
Payment
Lessons are billed at the end of each month with online payments through Evalon.
Private: $85 per lesson

Semi-Private: $65 per lesson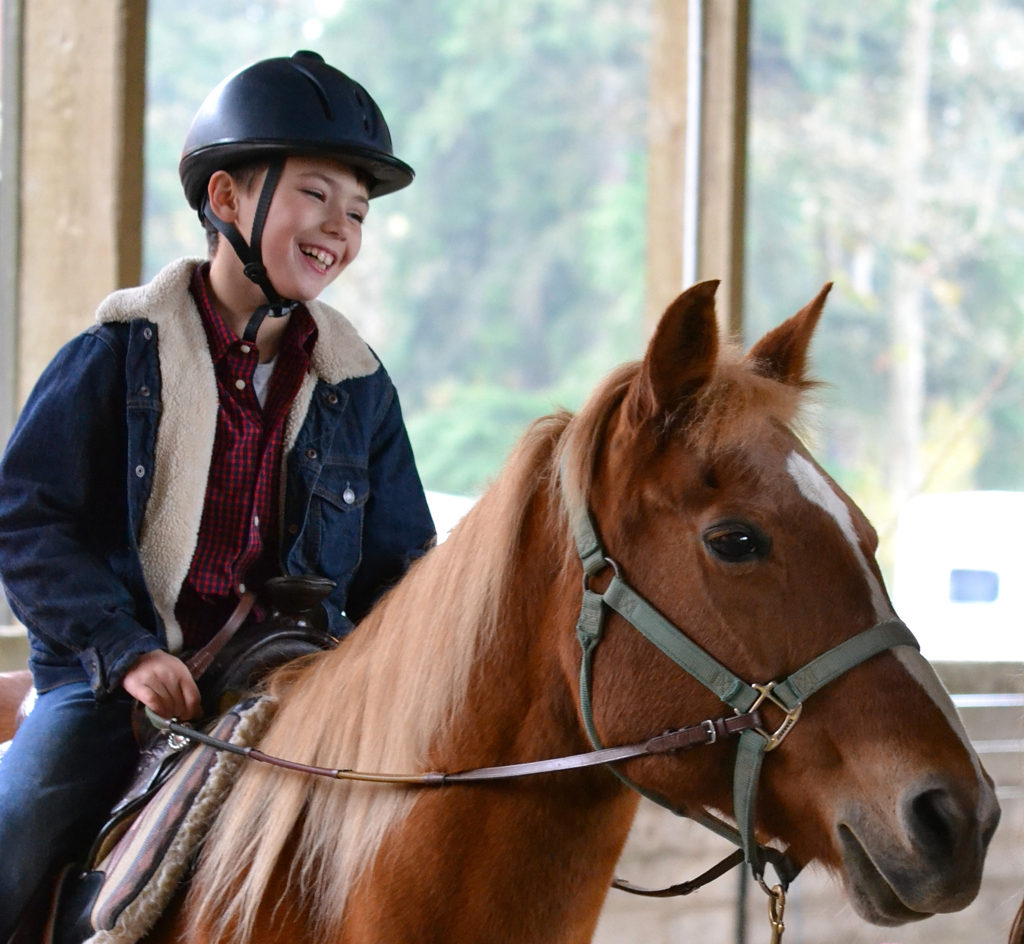 Lesson Schedule
Mondays at 3pm, 4pm, 5pm and 6pm.

Tuesdays at 3pm, 4pm, 5pm and 6pm.

Wednesdays at 2pm, 3pm, 4pm, 5pm and 6pm.

Thursdays at 2pm, 3pm, 4pm, 5pm and 6pm.

Saturday mornings at 9am, 10am, 11am and noon.

Current Availability: Waitlist

Interested in joining our waitlist? Complete our Google Form below.